Women for Peace and Democracy (WPD) – Nepal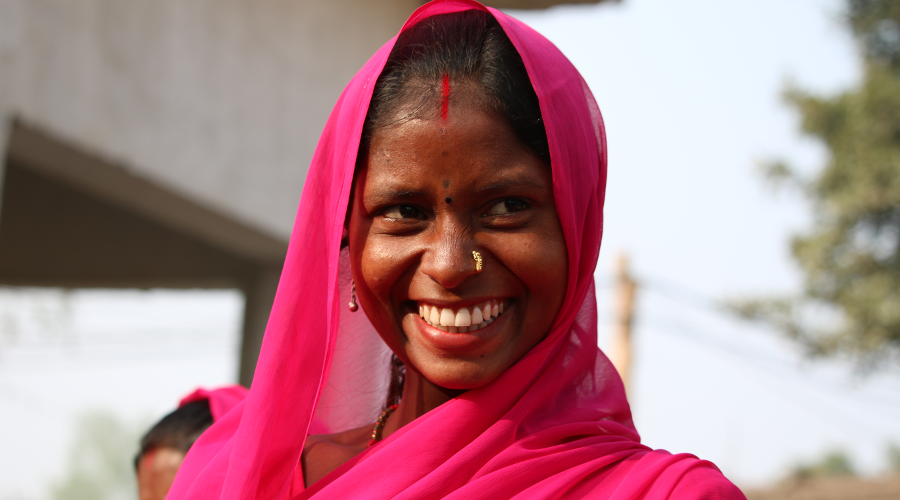 NEPAL
Nepal has a population of 31 million. About half of them live below the international poverty line ($1.25/day). Along with Afghanistan, Nepal is the poorest country in South Asia. Its GDP per capita places Nepal 209th in the world. The country has an unemployment rate of 25% of employment leading to high pressure to migrate.
Nepal's adult literacy rate is around 55%, and 40% of the country's income comes from agriculture. Nepal is one of the countries most intensely affected by climate change and glacier melts. Nepalese society is still healing and in transition following a 10-year civil war that destroyed infrastructure & caused deep social rifts.
Successive post-war governments continue to work on drafting a new constitution and re-integrate ex-combatants. Nepal is a crossroads where many cultures and religions in Asia meet; including Hinduism, Buddhism, and Islam. Nepal is a very ecologically diverse country with ecosystems that range from the highest mountains in the world to fertile plains and lush forest valleys.
PROGRAMS
Rights and Economic Development for Nepal's Empowered Women (RENEW)
Funded in large part by Global Affairs Canada, RENEW (Rights and Economic Development for Nepal's Empowered Women) is a new project for World Accord and Women for Peace and Democracy. It also includes four other Nepali organizations (Indrabhumi Saving and Credit Co-operative (IBSCC), Rural Self-reliance Development Centre (RSDC), School of Environmental Science and Management (SchEMS), and the Informal Sector Service Center (INSEC) and the private sector contribution from the Egg Farmers of Ontario to strengthen poultry and egg-producing operations of women and women's groups in the program. It is a full gender equality integrated four-year project in Makwanpur and Nuwakot districts of Nepal, with a total budget of 1.475 million dollars.
We aim to enhance social and economic empowerment of women and girls, especially from Dalit and most vulnerable groups. We will achieve this ultimate outcome by bringing a human rights-based approach to economic and social growth – focusing on climate change adaptation, enhanced performance of micro/small-scale enterprises, increased access to the products and services required by these enterprises, as well as on the social empowerment of women and girls enabling them to effectively engage in their communities. This approach will strengthen their aspirations, confidence, decision-making autonomy, and leadership while also promoting a strong sense of community inclusion and sisterhood. We expect that this will result in positive choices, allowing women and girls to increase their enjoyment of their human rights. Furthermore, capacity-building by our local partners will enable them to increase women's and girls' participation and leadership in community decision-making while better promoting and advancing human rights and gender equality.
This project aligns with Global Affairs Canada's commitments to FIAP, particularly through supporting efforts to reduce sexual and gender-based violence (GBV) and strengthening women's organizations that advance women's rights. It contributes to increasing women's access to economic opportunities and resources. Thus, women and girls will be able to achieve the economic independence they need to take control of their lives while working to end gender discrimination by promoting and protecting human rights and building stronger institutions. Strategic and complementary partnerships equally play a key role in ensuring sustainability with the partner community organizations working alongside the national one and reinforcing each other's capacities. We will also implement this project with other key stakeholders such as government officials from local to national levels including the Ministry of Women, Children and Social Welfare, women's and youth organizations, leaders, etc.
Additionally, RENEW aligns well with the Sustainable Development Goals, chiefly those pertaining to gender equality (5), reducing inequality (10), inclusion (16), partnerships (17) in addition to no poverty (1), zero hunger (2), improving access to financial services and benefits (8) and climate action (13). RENEW equally contributes to advancing the Convention on the Elimination of All Forms of Discrimination against Women which Nepal ratified in 1981 and the Optional Protocol to the Convention which was ratified in 2007. INSEC also advocates using the International Covenant on Economic, Social, and Cultural Rights which was ratified in 1991. Finally, this project supports the Paris Accord which "Nepal highlights as a living instrument meant for serious implementation, in tandem with 2030 Agenda for Sustainable Development".
TRANSFORMATIONS
Transformations is a video done with WPD – Nepal by the Ontario Council for International Cooperation (OCIC) in conjunction with World Accord. It highlights the partnership model that World Accord espouses and the excellent work being done by WPD in rural Nepal.
Socio-Economic Empowerment Program for Women & Marginalized Populations (SEWAM)
The SEWAM program supports agricultural production and micro-enterprise-based income generation through rural groups. Since the start of the project, WPD-Nepal has provided training in income generation, micro-credit, and support to strengthen Mutual Development Organizations. These local groups serve as sources for rotating credit, mutual support, and collective action for income generation and community development. They also coordinate advocacy with local governments and other service providers through which groups can also access land and services.
WPD- Nepal's RENEW partners in Nepal
Links
Canada announces support to small and medium organizations for innovative projects as part of the Feminist International Assistance Policy
2017 Call for Preliminary Proposals – Development Impact Window – Canadian Small and Medium Organizations for Impact and Innovation – Selected Projects
Region of Work
Seventy-five percent of program participants are involved in subsistence agriculture (paddy and vegetable farming; raising small animals). About ¾ of participants lack enough food for up to 6 months of the year. The nature of the terrain (soil fertility, slopes, etc.), availability of water, and farming techniques used are the major constraints responsible for low productivity. In most of these cases, off-season vegetable farming has the potential to provide a more reliable diet and income. This is a focus of training. High levels of illiteracy (92% for women, 65% for men) persist.
Most participants in WPD programming are born into lower caste or ethnic minority groups and experience systemic discrimination that limits their access to education and economic opportunities.
| | Nepal | Canada |
| --- | --- | --- |
| Population | 30.4 Million | 35.1 million |
| Size | 147,181 km2 | 9.9 million km2 |
| Ranking- Human Development Index | #157 in the world | #11 in the world |
| Life Expectancy | #165 in the world | #13 in the world |
| Population below the Poverty Line | 25% | 9.4% |
| Carbon Footprint per person | #204 in the world | #14 in the world |
| Employment in Agriculture | 75% | 2% |
| Internet Users | 0.1% | 82% |
| Women in Parliament | 33.2% | 25% |
| Cost of Basic Needs Basket for a Family of 4 | | $2,300 |
| Average Monthly Minimum Wage | $72.75 | $1,690 |
| GDP Per Capita | #209 in world | #27 in world |
LOCATION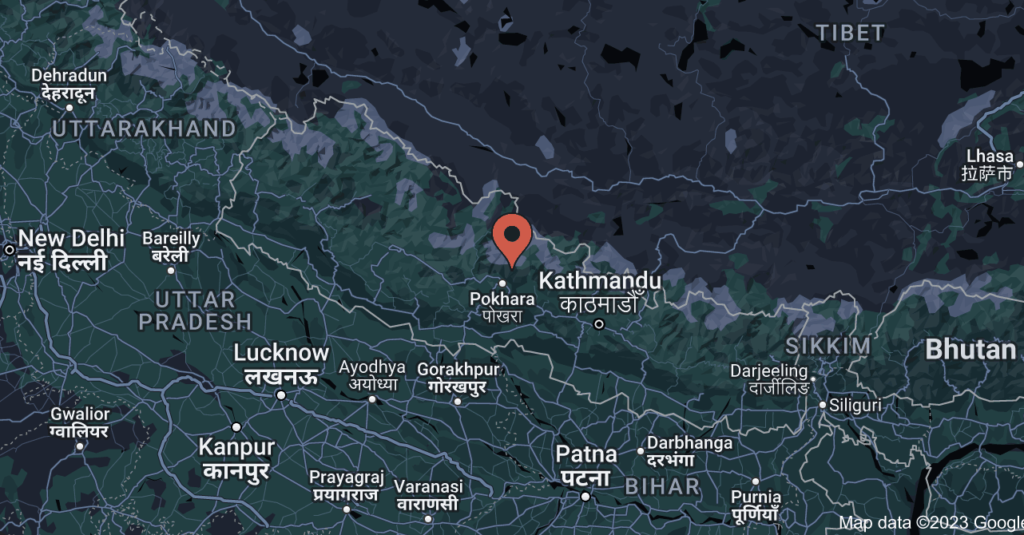 7 rural communities in Central Nepal
Support the program