Meet the Team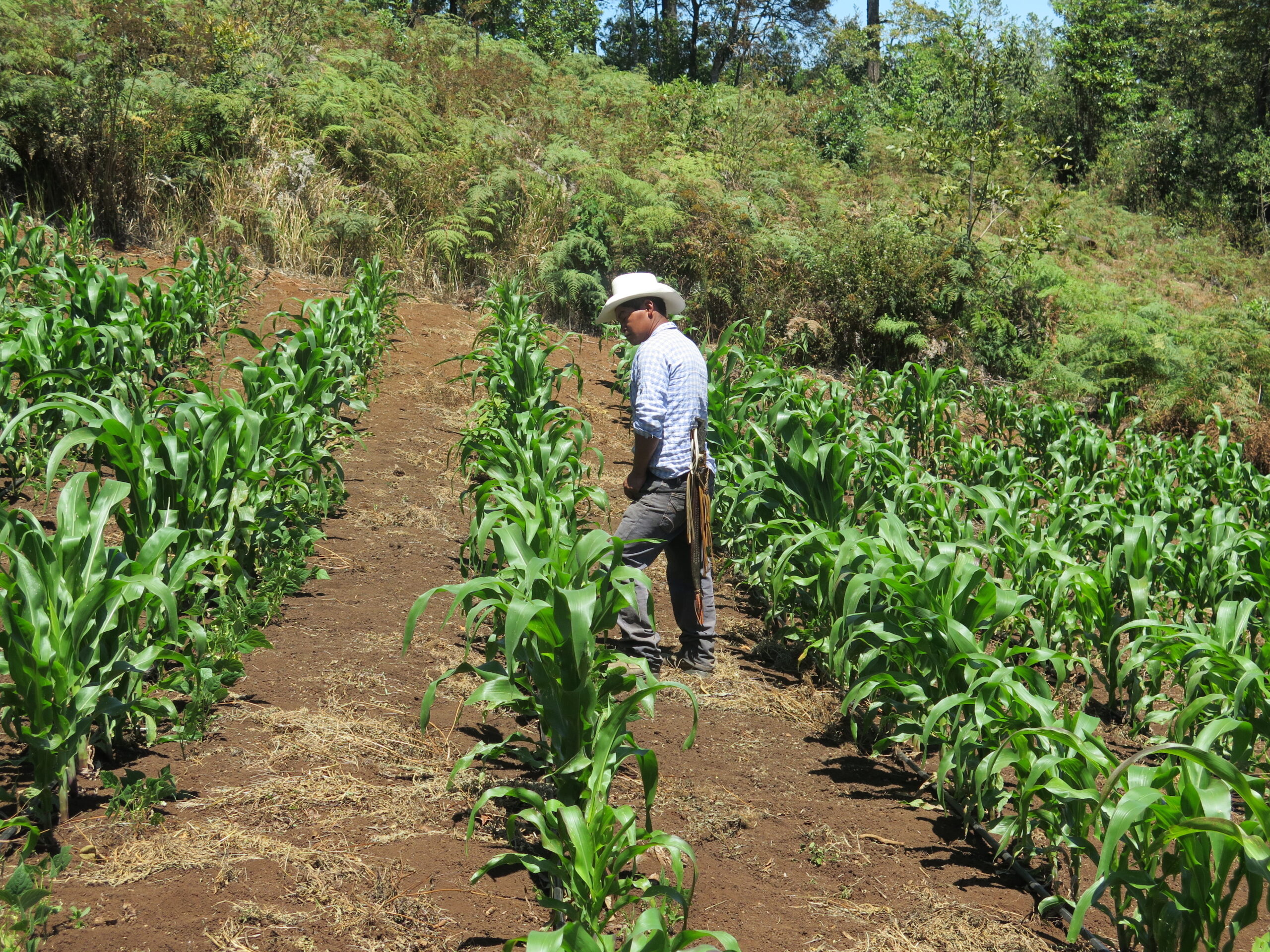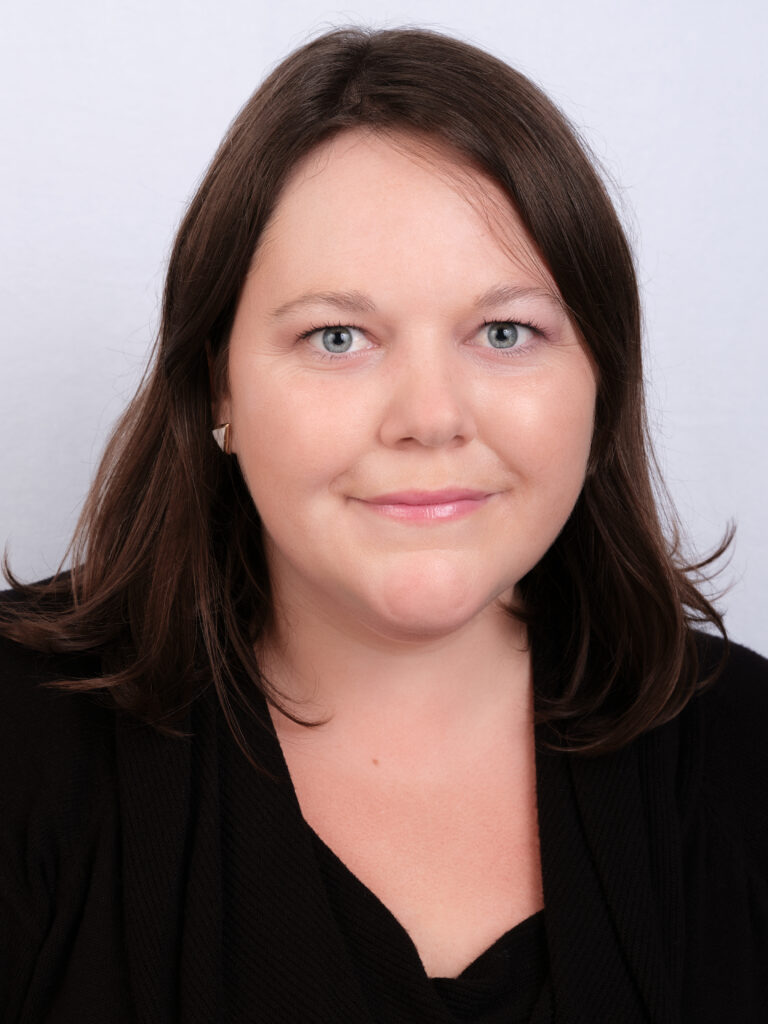 Kristin Douglas
Executive Director
Kristin is an experienced and passionate non-profit professional with a focus on fund development, relationship management, strategic planning, campaign management and volunteer engagement. Most recently, she worked as the Executive Director for Ethiopiaid, a non-profit organization focused on sexual and reproductive health and rights and women's empowerment.
Kristin is a very well rounded, passionate and intelligent leader.  She brings more than eight years of professional experience from both small, grassroots non-profits like World Accord, as well as large, national and international NGOs. With a BA in Philosophy, Minor in Social Justice and MSc in Human Rights & International Politics, she has a passion for the type of work that World Accord does and an appreciation for how we pursue our goals. Kristin is also the Vice-President on the Board of Ontario Council for International Cooperation.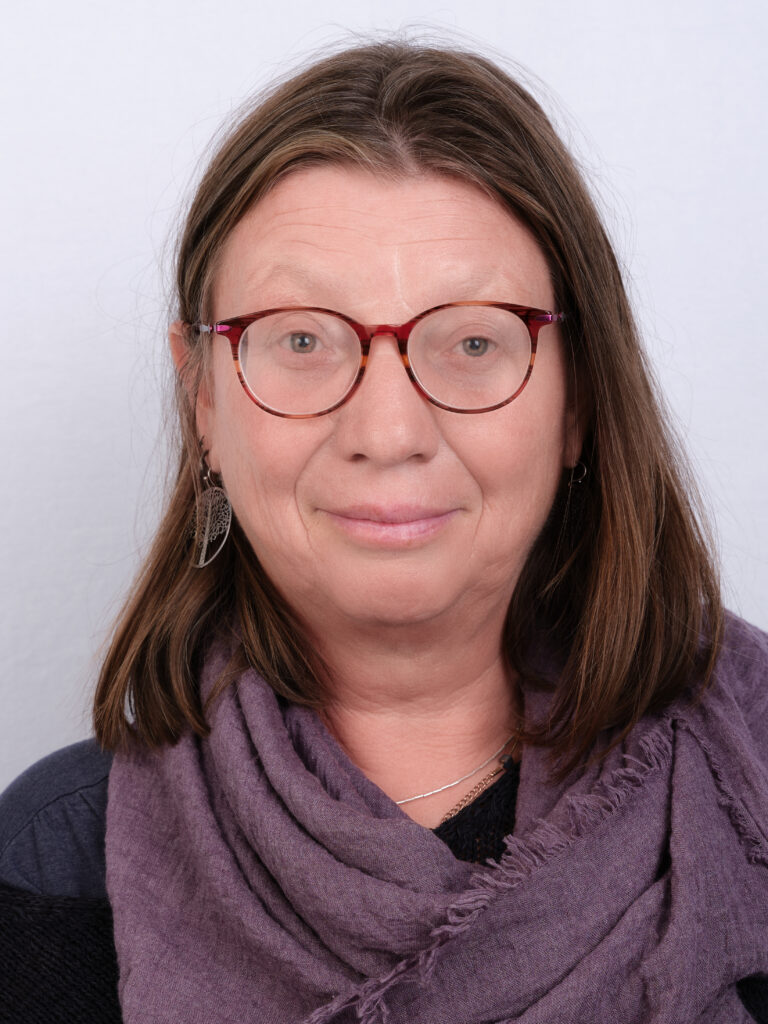 Isabelle Hachette
Program Manager
Isabelle has over twenty years of experience working in international development and emergency relief programs in countries such as Ethiopia, Haiti, Mozambique, Mali, Niger and Cambodia. She has worked with international non-governmental organizations (INGO's,) United Nations agencies as well as the Red Cross and Red Crescent Movement. She collaborated in the creation and implementation of community mobilization projects that integrate the gender, agriculture and community health components. Isabelle has a Bachelor's Degree in  Political Sciences and Masters in International Development.
Isabelle joined the World Accord Team in the fall of 2015. She brings her experience in program development and implementation, project coordination as well as creation and maintaining of partnerships and her knowledge of international development issues.
Thanks to Isabelle's keen interest in forming meaningful partnerships, World Accord is a member of the Food Security Policy Group, the Canadian Coalition on Climate Change and Development (C4D) as well a member of the Ontario Council for International Cooperation's Gender equality hub and a member of the Movement for Community-Led Development. Since 2021, Isabelle is a Board member of Action Climat Outaouais (https://actionclimatoutaouais.org/#)
She is also eager to bridge local to global issues in order to contribute to attaining the Sustainable Development Goals.
(SDG: https://www.un.org/sustainabledevelopment/sustainable-development-goals/).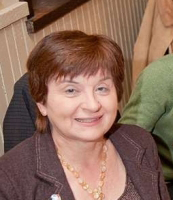 Ann Meinzinger
Admin Assistant
Ann came to World Accord in 1999 after many years of working in accounting management in Belleville. Ann lives in Kitchener where she also received her formal education. Ann manages several portfolios of work at World Accord, including the accurate maintenance of all financial records, donor data, payables, payroll, banking and program funding records.Ann has also worked with World Accord's partners in Central America, training program staff in financial management information systems.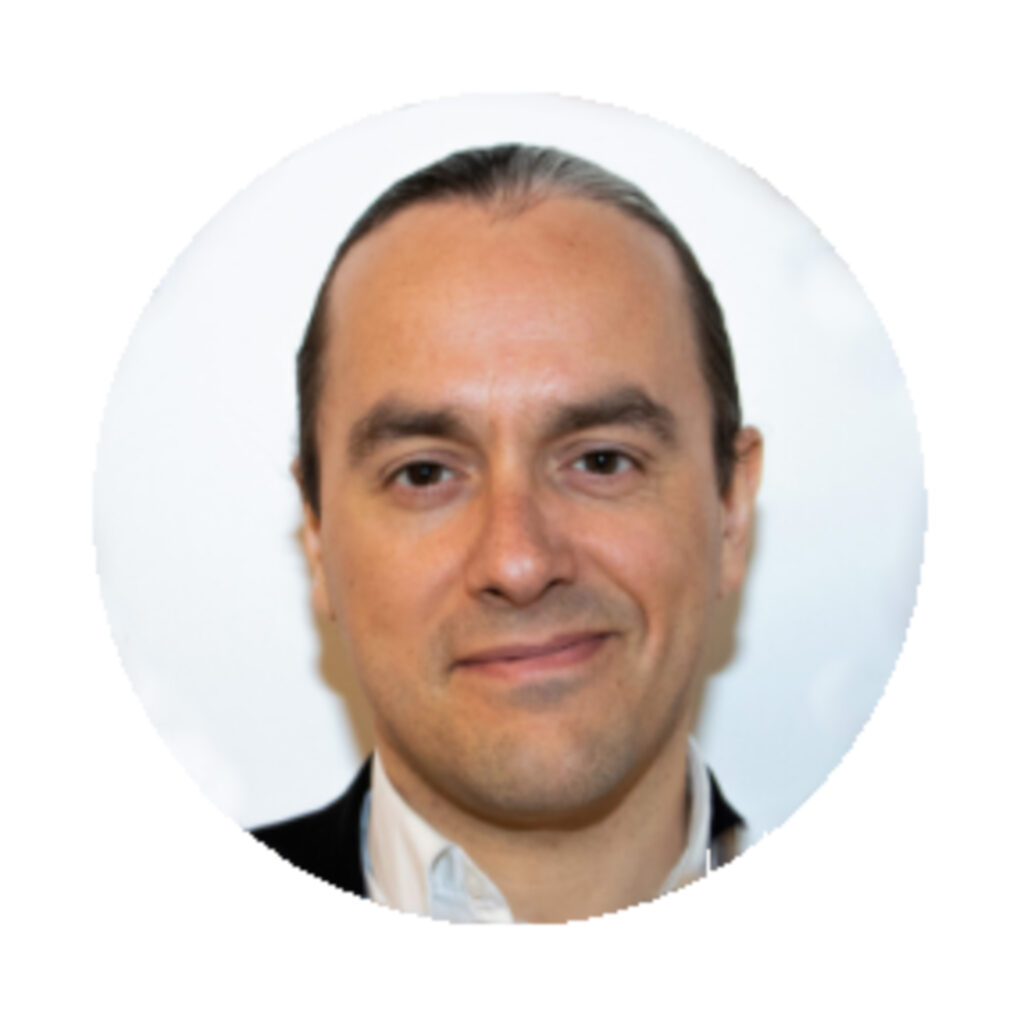 Florestan Fillon
Interim Executive Director
Flo has lived in more than 20 countries throughout five continents and has substantial experience in international and community development. He has worked with organizations in policy development, communications, climate resilience, gender equity, donor recruitment, grant writing, monitoring and evaluation, and a host of other areas. His formal education includes a Masters in Community Development (International Development focus) from UVic, a bachelor of Commerce and Business Administration from the University of Ottawa, and a Bachelor of Management from NEOMA Business School in Reims, France.

Born in France, Flo makes his home in Ottawa. He is passionate to learn and come alongside World Accord staff, partners, donors and the Board as we all strive to make a difference through partnership and collaboration. Flo is excited to be part of the excellent work World Accord's staff and partners have pursued for over 40 years.

Flo loves to spend time in nature, and above all, he loves people and getting to know their unique perspectives. A lover of all the arts, including writing poetry, singing and playing multiple instruments (guitar, piano and mandolin), Flo is equally comfortable on a soccer pitch, having coached the sport for over 10 years.
Directors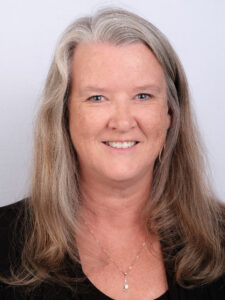 Mary Pearson
Director
Mary Pearson is an entrepreneur running a small business that provides bookkeeping and other business services to her community. This experience serves her well in the role of President of World Accord's board of directors. As an individual, Mary is dedicated to personal evolution to becoming one's best so she is right at home in an organization that seeks to help individuals and communities develop and evolve into Communities that Thrive.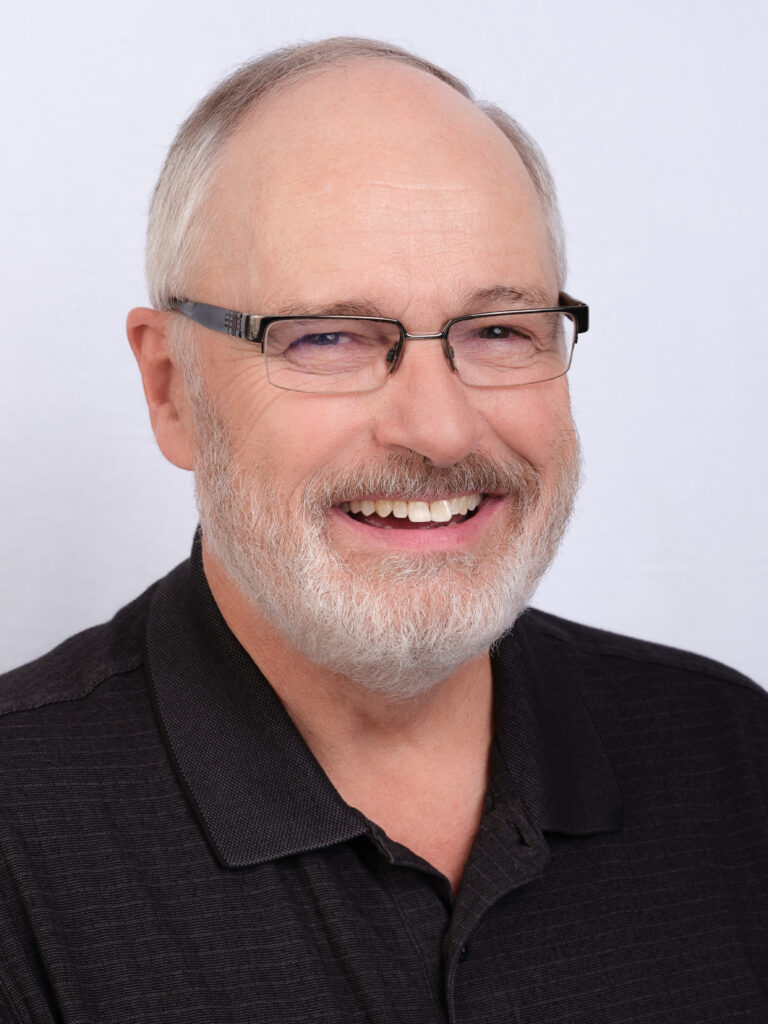 Stephen Thompson
Treasurer
Stephen Thompson is a long-time supporter of World Accord, dating back to the early to mid-1980s. Stephen's support for World Accord is driven by its emphasis on working with local organizations to determine and direct the community supports they need. Stephen brings to the Board his 30 years of experience in municipal government in both community development and in city council support functions such as meeting management, and election and census management. Following early retirement from his municipality, he served his church, the Community of Christ, as its administrator for the congregations in western Canada for 7 years. Stephen holds masters degrees in Public Management and in Religion.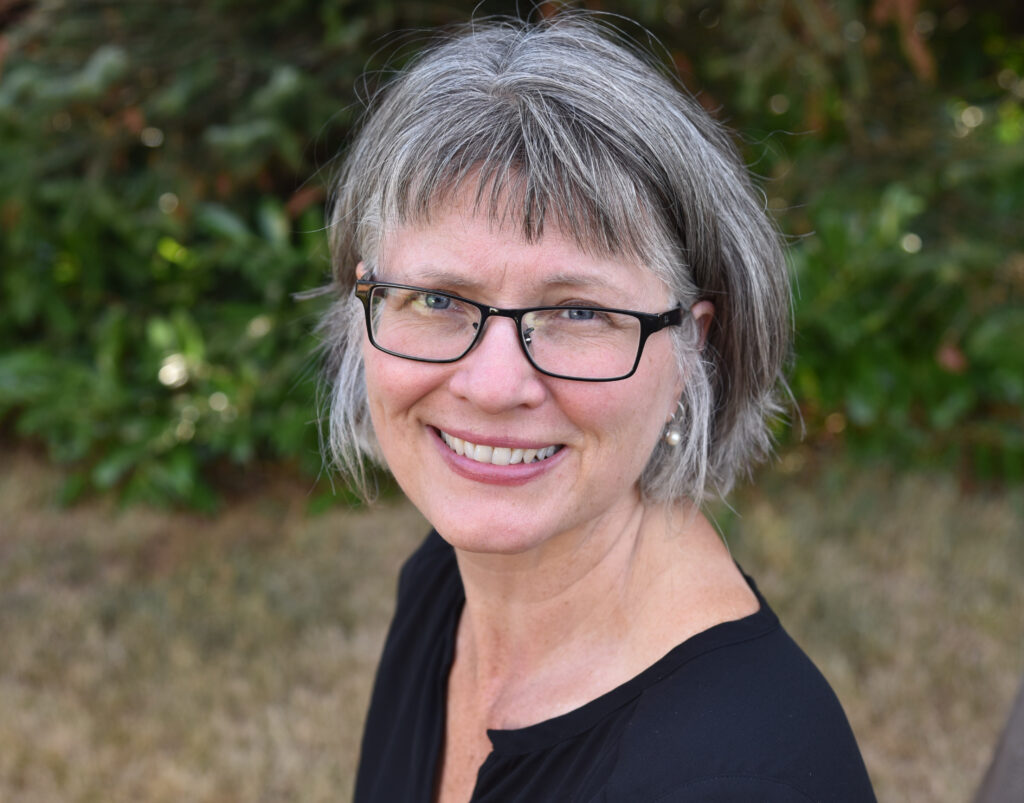 Leah Christensen
President
Leah Christensen was introduced to the idea of international development by Terry Fielder, the founder of World Accord when she was 10 years old. Since then, she has been a supporter of the organization and its ideals of social & economic justice. After years of studying and living abroad, she has committed herself to public education as a force for social change. As a teacher and administrator, Leah's professional focus has been the creation of authentic, just, and compassionate school communities at both the elementary and secondary levels. Currently a principal and teacher educator in the Surrey, BC school district, she holds a Master's degree in Canadian cultural policy and outdoor education. A passionate camper, walker, and baker, Leah also values yoga and music to keep her body and spirit going.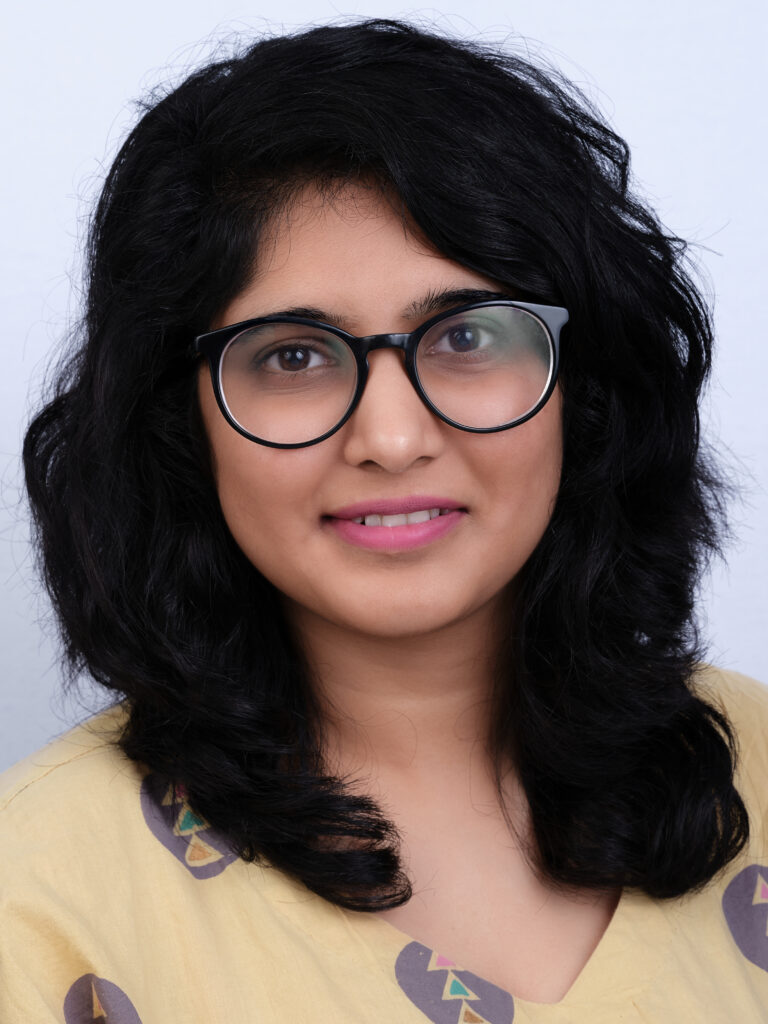 Juhi Hiren Shah
Vice President
Juhi Hiren Shah has spent the last year working for Canadian Red Cross' Mobilization team and International Operations teams after graduating from the University of Waterloo with a Master's Degree in International Development. She is a young professional working towards the sustainability of emergency response measures through domestic and international teams at Red Cross. She is motivated by her passion for reducing gender-based violence in developing countries and her deep interest in environmental justice. [read more] Apart from Development Practice, she has demonstrated experience designing and implementing interventions focused on women empowerment in rural regions across India with the government. She is passionate about partaking in roles that will further enhance the role of women in society. In her spare time, you will find Juhi dancing to Indian music, traveling, and trying new cuisines.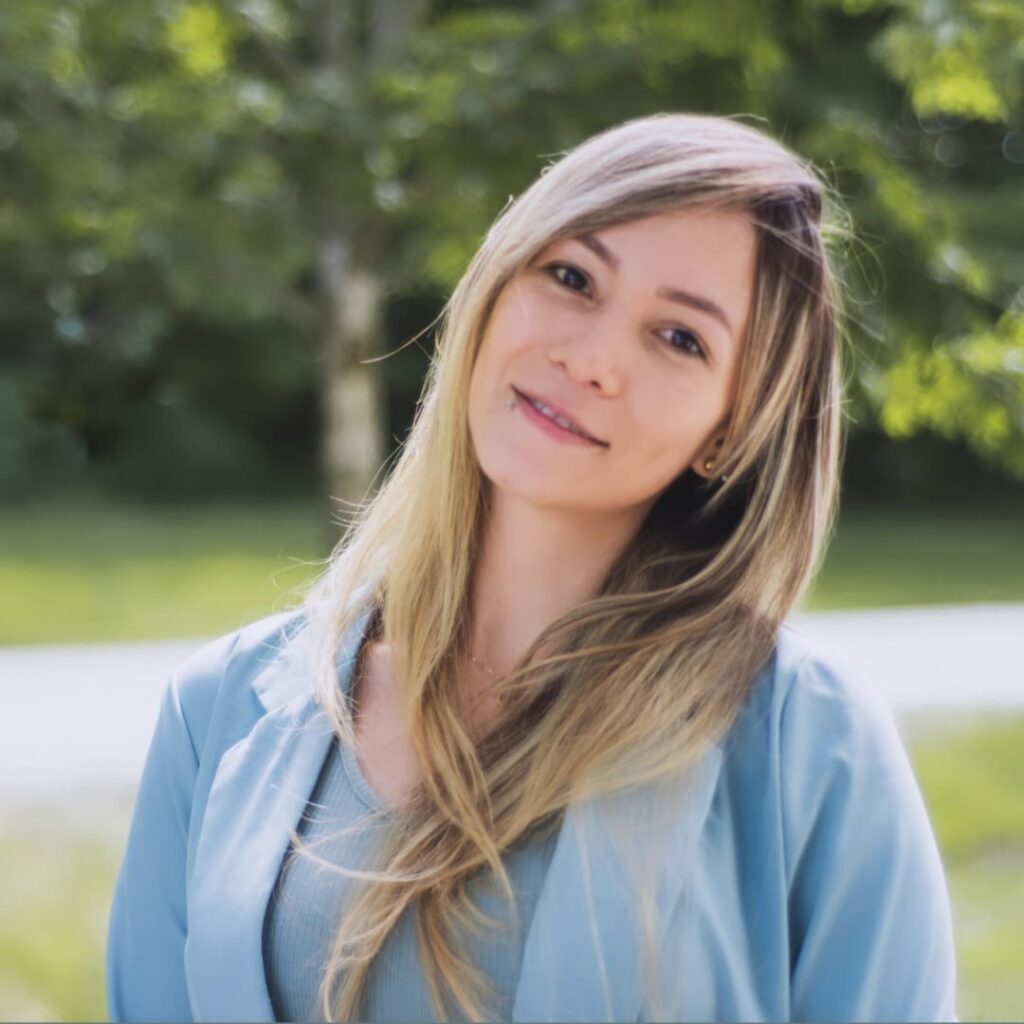 Stephany
Ospina-Coral
Director
Stephany Ospina-Coral is a Colombian lawyer, specialized in public law, with experience in legal defense, human rights, and international law. Her experience working for the Colombian government and in different international organizations in the United States, Australia and Canada have allowed her to develop different perspectives to address social issues that impact the development of countries and across the world, such as social justice, gender, poverty, climate change, among others. She is currently based in Toronto, where she is pursuing a postgraduate degree in International Development.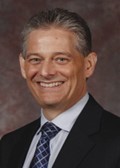 Scott Murphy
Director
Scott Murphy has served as a member of the First Presidency of the Community of Christ since April 2013. The First Presidency provides primary leadership to the international body of the Community of Christ. In his role in the First Presidency, Scott functions as the chief operating officer for the operations and mission of the church in the 59 different nations where the church is present. Community of Christ International Headquarters is located in Independence, Missouri. Scott's past assignments with the Community of Christ include director of human resource ministries at International Headquarters, president of Lamoni-Heartland USA Mission Center; Des Moines Stake president; Lamoni Stake acting president; and Advanced Leadership Studies. Scott also served 19 years as a school principal, counselor, and music educator. A native of Washington, Scott received a bachelor of arts in music education and a master of education in counseling from Eastern Washington University. He pursued advanced education in school administration at the University of Washington in 1991-1992. He further received a master of arts in religion from Community of Christ Seminary at Graceland University, Independence, Missouri in 2003.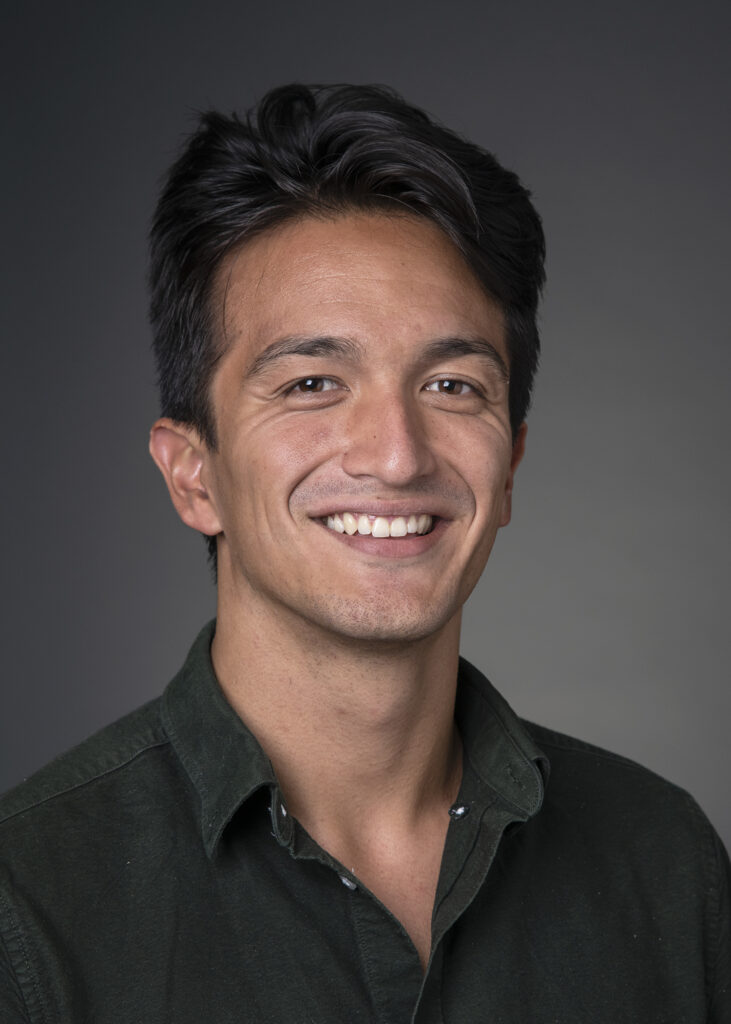 Tristan Downing
Board Member
Tristan is a data scientist with several years of experience in the humanitarian and development sectors. He has worked with a range of organizations, including small and large NGOs, research groups, USAID, and the International Committee of the Red Cross. He currently works for the UN OCHA Centre for Humanitarian Data. He has a background in engineering and has private sector experience as well. He is passionate about World Accord's mission and committed to helping it navigate an ever-changing world.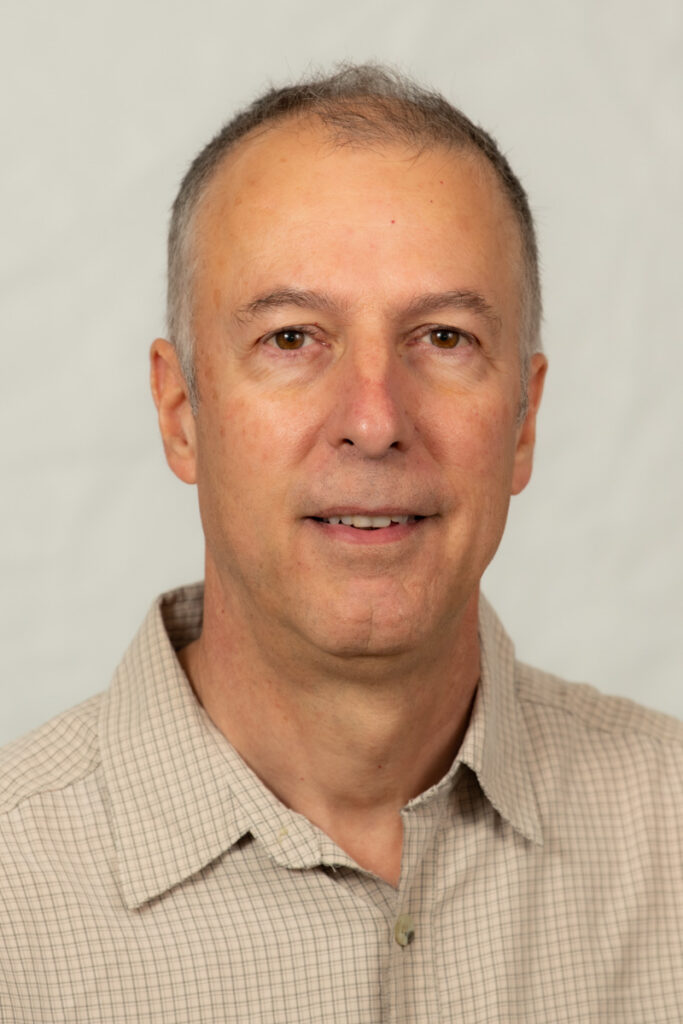 Daniel Geleyn
Board Member
Daniel served in the Canadian Armed Forces as an Aerospace Engineer, retiring in 2015 at the rank of Colonel. He is originally from Montréal, Québec but his career has taken him and his family to a number of Canadian provinces as well as in Europe. Daniel is a long-time supporter of World Accord. He participated in two school building expeditions in Honduras as well as a number of fundraising events. He also contributed significantly to other community and international development projects through his Rotary involvement. The focus on grassroots sustainable projects that empower community members is what he finds exciting and enriching about World Accord. Daniel currently lives in Elora, Ontario with his wife Sharon. They have three daughters and three grandchildren.
World Accord Advisory Committee
Dr. Prateep Nayak, Professor (University of Waterloo, ON, Canada)
Prateep Nayak is an Associate Professor in the School of Environment, Enterprise and Development, Faculty of Environment at the University of Waterloo. He has an academic background in political science, environmental studies and international development, and holds a PhD in Natural Resources and Environmental Management from University of Manitoba. He engages in interdisciplinary scholarship with an active interest in combining social and ecological perspectives. Prateep's research focuses on the understanding of complex human-environment connections (or disconnections) in coastal-marine systems with particular attention to social-ecological change, its drivers, their influence and possible ways to deal with them. His main research interests include coastal commons, environmental change and governance, social-ecological system resilience and regime shifts, environmental justice and political ecology. Prateep is currently implementing collaborative research projects that focus on small-scale fishery systems in South and South-East Asia. He is also actively involved in a number of global research networks such as Too Big To Ignore (TBTI), Community Conservation Research Network (CCRN), Dried Fish Matters (DFM). Prateep is a member of the Human Dimensions Working Group of the Integrated Marine Biosphere Research (IMBeR) and a Lead Author for the IPBES Global Assessment on Sustainable Use of Wild Species. In the past, Prateep worked as a development professional in South Asia on issues around community-based governance of land, water and forests, focusing specifically at the interface of research, implementation and public policy. He is a past SSHRC Banting Fellow, Trudeau Scholar, a Harvard Giorgio Ruffolo Fellow in Sustainability Science and a recipient of Canada's Governor General Academic Gold Medal.
Dr. Laxmi Pant, Professor (University of Guelph, ON, Canada)
Laxmi Prasad Pant, PhD, is a Senior Lecturer in Human Geography and Food Systems at the Natural Resources Institute of the University of Greenwich and remains associated with the University of Guelph through projects he is currently working on. His research focuses specifically on capacity development for agricultural and rural innovation, sustainability transitions, public engagement in emerging technologies, and teaching controversial issues. He has worked at multiple universities, including Queen's University and the University of Waterloo, in Canada and internationally.
Laxmi has taught at the University of Guelph and the University of Waterloo for undergraduate and graduate courses on international development, rural extension, communication, capacity development, community development, and research methods. Before coming to academia, he worked as an extension facilitator engaging smallholder farmers in participatory research and development, such as farmers' field schools, agroecosystem analysis, and on-farm trials.
Dr. Alicia Sliwinski, Professor (Wilfred Laurier University, ON, Canada)
Dr. Sliwinski received her PhD (2005) and M.Sc. (1996) in Anthropology and a B.A. in Art History (1991) from the Université de Montréal. She also received a post-graduate diploma in management from the École des Hautes Études Commerciales in 1998. Prior to her doctoral studies, De. Sliwinski worked as a consultant in international development project and program evaluation. She grew up in Montreal and speaks French, English, and Spanish. Her research has focused on the moral economies of humanitarian action and the dynamics of post-disaster reconstruction, namely in Central America. Dr. Sliwinski is interested in topics relating to the politics of community participation, social inequality, theories of gift and exchange, and questions about hope, value and utopianism as they manifest in development and salvational practices.
Narinder Sharma, (Guelph, ON, Canada)
Narinder Sharma is a dedicated Humanitarian and Development professional, with over 30 years of experience providing leadership and developmental assistance within developing countries including Uganda, Sudan (Darfur), Syria, Iran, Somalia, Angola, Yemen, Kenya, India. Notably, he has spent over 25 years with the United Nations Children's Fund (UNICEF) holding the positions of Chief of Field Offices, Program coordinator, and Water and Environmental Sanitation Expert.
He has led and managed teams up to 180 staff members, as well as managed programs with yearly budgets of more than $25m. These programs included development and humanitarian assistance related to refugee and internally displaced persons, coordinated large-scale relief operations in natural disasters such as earthquakes, floods, disease outbreaks, and drought. In all these situations, he was involved in program management, including recovery and reconstruction, infrastructure development, provision of drinking water and sanitation, primary education, primary healthcare (women and child health) and nutrition, child rights, and community/youth development, along with particular interventions such as FGM, HIV/AIDS, Gender Violence, Gender Equality and Child Soldiers
Narinder has diplomatically handled challenging assignments and negotiated with national governments, rebel, and armed militia groups. The countries he served in have a history of challenging political environments and armed conflicts that have caused the major humanitarian crisis. His assignments also included UN Area Coordination in northern Uganda and coordinating security of UN/NGO staff as the UN Security Coordinator in East Africa and the Middle East.
Narinder has frequently lectured at the University of Guelph and Centennial College in the areas of international development, refugee assistance and humanitarian response. Recently, he was part of the Dalhousie University team to initiate a World Bank project to support the Ministry of Education of Uganda, in transforming the Bukalasa Agricultural College "a centre of excellence." He is also currently serving as the Vice President of Canadian Association of Former International Civil Servants (CAFICS) with headquarters in Montreal. Narinder holds a Master's degree in Geology and is a seasoned expert in water and sanitation projects.
Alliances and Memberships
Movement for Community-Led Development
Food Security Policy Group (a working group of the Canadian Council for International Cooperation)
Aid For Agriculture Campaign (Aid4Ag)
Ontario Council for International Cooperation (OCIC)
Canadian Coalition on Climate Change and Development (C4D)
South Asia Partnership – Canada (SAP-C) – this consortium of Canadian NGOs is currently dormant and will reactivate when opportunity arises.
Partners
GAC: https://www.international.gc.ca/global-affairs-affaires-mondiales/home-accueil.aspx?lang=eng
EFO: https://www.eggfarmers.ca/
Networks
Cooperation Canada: https://cooperation.ca/
FSPG: food security policy group : https://cooperation.ca/canadian-food-security-policy-group/
C4D: Canadian coalition on climate change and development: https://climatechangeanddev.ca/
Movement for Community-led development: https://mcld.org/
Agenda 2030 with the university of Waterloo: https://uwaterloo.ca/sustainable-development-goals/
OCIC: Ontario council for international cooperation: https://ocic.on.ca/