Global Affairs Canada visits RENEW in Nepal
Earlier this month, our partner RENEW in Nepal received a delegation from Global Affairs Canada together to share project updates, findings, lessons learned, and best practices. RENEW met with Amanda Strohan, Deputy Chief of Mission of Canada, Stéfanie Bergeron, First Secretary and Canada Fund for Local Initiatives Manager, and Dr. Buddha Basnyat, Honorary Consul of Canada. Members of the Village Women's Groups from the Nuwakot and Makwampur districts came forward to share stories of empowerment and spoke about RENEW's impact on their communities.
"They have become women leaders in their respective communities so we are all in one place to share and learn from one another," said Shobha Shrestha, founder and executive chair of Women for Peace and Democracy (WPD) – Nepal, one of World Accord's partner organizations.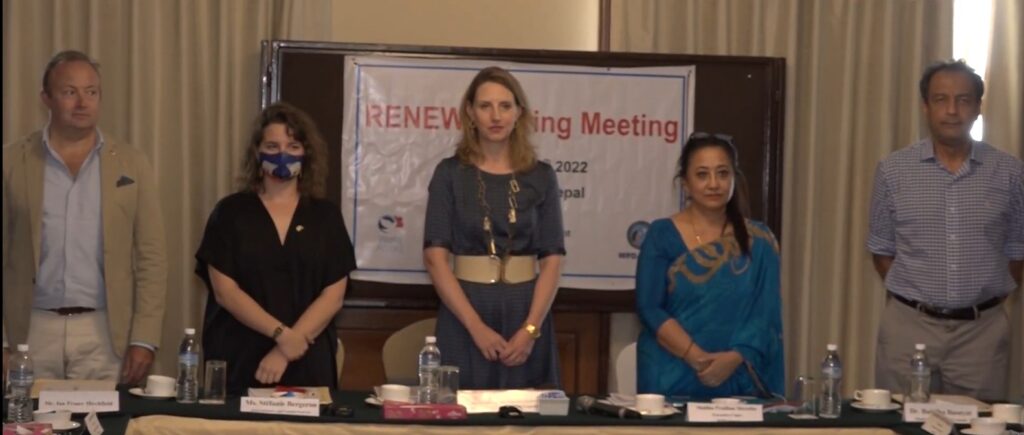 Shobha has worked for peace, gender equality, and democracy for close to two decades. Shobha is currently working with over 1500 marginalized women and girls in the rural parts of Nepal focusing on building their capacity and facilitating their role in the process of socioeconomic and political change.
"I would like to particularly underline my admiration for all of you for the work that you continue to do to make this project a success even in some of the most challenging times. I think that this is a really good example that none of us achieve anything alone, that we achieve things when we work together," said Amanda Strohan, Deputy Chief of Mission of Canada.
Keep up to date with our latest project updates by following us on social media!