Team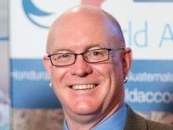 David Barth
Executive Director    Email
David graduated with a degree in Civil Engineering from the University of Alberta in 1982 and completed his MBA from the same institution in 1989. David has taught business at the University of St. Martin and entrepreneurship programs at Conestoga College. He also operated his own business consultancy Future by Design and worked in contract programming for the University of Western Ontario.
David first worked at World Accord as a consultant in 1998 and joined the organization full time in April of 1999, bringing with him a wide scope of skills and abilities. From the beginning of his tenure with World Accord David has gained a solid understanding of the development process and an appreciation for the many lasting accomplishments that international partners are able to achieve through partnership with World Accord. David is a member of the Kitchener-Westmount Rotary club where he is currently the chair of the international committee.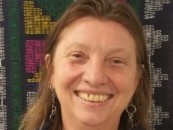 Isabelle Hachette
Program Coordinator     Email
Isabelle has over twenty years of experience working in international development and emergency relief programs in countries such as Ethiopia, Haiti, Mozambique, Mali, Niger and Cambodia. She has worked with international non-governmental organizations (INGO's,) United Nations agencies as well as the Red Cross and Red Crescent Movement. She collaborated in the creation and implementation of community mobilization projects that integrate the gender, agriculture and community health components. Isabelle has a Bachelor's Degree in  Political Sciences and Masters in International Development.
Isabelle joined the World Accord Team in the fall of 2015 from her last position as Assistant Director with Herstreet, a Montreal community-based organization that works with homeless women. She brings her experience in program development and implementation, project coordination as well as creation and maintaining of partnerships and her knowledge of international development issues.
Isabelle is a member of the Food Security Policy Group, and the Canadian Coalition on Climate Change and Development (C4D) as well a Director for the Ontario Council for International Cooperation.
She is also eager to bridge local to global issues in order to contribute to attaining the Sustainable Development Goals.
(SDG: https://www.un.org/sustainabledevelopment/sustainable-development-goals/).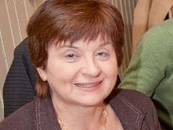 Ann Meinzinger
Administrative Assistant     Email
Ann came to World Accord in 1999 after many years of working in accounting management in Belleville. Ann lives in Kitchener where she also received her formal education. Ann manages several portfolios of work at World Accord, including the accurate maintenance of all financial records, donor data, payables, payroll, banking and program funding records.Ann has also worked with World Accord's partners in Central America, training program staff in financial management information systems.
Directors
Chad Dailey. President (Campbellville, ON, Canada)
A small business owner, Chad has been involved with World Accord as a supporter since the age of 15 and has fully bought into their development philosophy. Currently Chad is one of the planning team members of the World Accord Gala which runs in the Greater Toronto Area in support of programs in the field. Chad met his wife, Shannon, at a Fastathon (one of the key fundraising events) and he attributes the success of his marriage to their common love of the cause of World Accord.
Farrah Ali-Khan. Vice President (Toronto, ON, Canada)
Mary Pearson. Treasurer (Corunna, ON, Canada)
Mary in an entrepreneur running a small business that provides bookkeeping and other business services to her community. This experience serves her well in the role of Treasurer on World Accord's board of directors. As an individual, Mary is dedicated to personal evolution to become one's best so she is right at home in an organization that seeks to help individuals and communities develop and evolve into Communities that Thrive.
Mary-Ann Kruse.  Secretary (Oakville, ON, Canada)
Mary-Ann Kruse is a retired educator whose passion for social justice led to her involvement with World Accord since 2004.  Her commitment to World Accord was strengthen by having the privilege of being hosted by our partner in Guatemala to see first hand the work of that is being done with the guidance and support of World Accord staff.  She has been involved in a number of fundraising projects over the years including the Gala.
Sandy Jensen.  (Bedford, NS, Canada)
While enrolled in the University of Calgary attaining her BA in Psychology, Sandy became passionately engaged in equalizing the rights of women in her community and abroad. In her work and personal life, Sandy has had the opportunity to work with many local women, journeying with them as they empower themselves. A donor to World Accord since 1995, the invitation to join the board has given Sandy an opportunity to continue this journey of empowerment with World Accord partners around the globe as they Cultivate Communities that Thrive.
Vickie MacArthur. Director (Lethbridge, AB, Canada)
Vickie has been a long time supporter of World Accord for many years.  After traveling to Nepal in 2012, and visiting many of the villages and women's groups facilitated by Women for Peace & Democracy Nepal (World Accord's partner), she was inspired to take on a more active role, and became a board member in 2014.  Vickie owns her own yoga studio (www.spiritinmotionyoga.ca) in Lethbridge, Alberta and teaches yoga as a spiritual practice to help relieve pain and suffering, and bring a sense of joy and peace to every day life.  She believes in giving back to her community, and has hosted several local fundraisers to help raise money for  various World Accord projects.
Scott Murphy. Director (Indendence MO, USA)
Scott Murphy has served as a member of the First Presidency of Community of Christ since April 2013. The First Presidency provides primary leadership to the international body of Community of Christ. In his role in the First Presidency, Scott functions as the chief operating officer for the operations and mission of the church in the 59 difference nations where the church is present. Community of Christ International Headquarters is located in Independence, Missouri.
Scott's past assignments with Community of Christ include director of human resource ministries at International Headquarters, president of Lamoni-Heartland USA Mission Center; Des Moines Stake president; Lamoni Stake acting president; and Advanced Leadership Studies.
Scott also served 19 years as a school principal, counselor, and music educator.
A native of Washington, Scott received a bachelor of arts in music education and a master of education in counseling from Eastern Washington University. He pursued advanced education in school administration at the University of Washington in 1991-1992. He further received a master of arts in religion from Community of Christ Seminary at Graceland University, Independence, Missouri in 2003.
Rosilyn Coulson. Past President (New Westminster, BC, Canada)
Rosilyn has a BA from the University of Calgary & an MA from Simon Fraser University in Economics where she studied issues related to developing countries. After several years as a management consultant with Deloitte & Touche, Rosilyn moved back to academia, where she recently completed a term as the Dean of the Faculty of Commerce & Business Administration at Douglas College. She twice lived & taught in China
World Accord Advisory Committee
Dr. Simron Singh Professor (University of Waterloo, ON, Canada)
Dr. Singh is Associate Professor and Associate Dean of Graduate Studies (Faculty of Environment) at the University of Waterloo. His research draws on the concepts of social metabolism and environmental justice to study society-nature interactions. His interest lies in the systemic links between material and energy flows, time-use and human well-being in the context of sustainability. He has played lead roles in several EU projects related to environmental justice, social conflicts, and the politics surrounding payment for ecosystem services. His research focuses mainly on local or sub-national scales, with particular interest in small islands, currently the Mediterranean and the Caribbean. His work on the Nicobar Islands in the aftermath of the 2004 tsunami has received considerable science and media attention, with profile in journals Science and Nature, New Scientist, and a documentary film, Aftermath. His recent (edited) books are: Long-term Socioecological Research (Springer) and Sustainability of Local Food Systems (Springer).
Dr. Laxmi Pant  Professor (University of Guelph, ON, Canada)
Laxmi Prasad Pant, PhD, is Adjunct Professor and Associated Graduate Faculty at the University of Guelph. His research focuses specifically on capacity development for agricultural and rural innovation, sustainability transitions, public engagement in emerging technologies, and teaching controversial issues. He has worked at multiple universities, including Queen's University and the University of Waterloo, in Canada and internationally.
Laxmi has taught at the University of Guelph and the University of Waterloo for undergraduate and graduate courses on international development, rural extension, communication, capacity development, community development, and research methods. Before coming to academia, he worked as an extension facilitator engaging smallholder farmers in participatory research and development, such as farmers' field schools, agroecosystem analysis, and on-farm trials.
Dr. Alicia Sliwinski Professor (Wilfred Laurier University, ON, Canada)
Dr. Sliwinski received her PhD (2005) and M.Sc. (1996) in Anthropology and a B.A. in Art History (1991) from the Université de Montréal. She also received a post-graduate diploma in management from the École des Hautes Études Commerciales in 1998. Prior to her doctoral studies, De. Sliwinski worked as a consultant in international development project and program evaluation. She grew up in Montreal and speaks French, English, and Spanish. Her research has focused on the moral economies of humanitarian action and the dynamics of post-disaster reconstruction, namely in Central America. Dr. Sliwinski is interested in topics relating to the politics of community participation, social inequality, theories of gift and exchange, and questions about hope, value and utopianism as they manifest in development and salvational practices.
Dr. Taguhi Dallakyan  (Waterloo, ON, Canada)
Dr. Dallakyan earned a doctorate in global governance and specializes in the areas of human rights and justice.
Alliances and Memberships
Food Security Policy Group (a working group of the Canadian Council for International Cooperation) 
Aid For Agriculture Campaign (Aid4Ag)
Ontario Council for International Cooperation (OCIC)
Canadian Coalition on Climate Change and Development (C4D)
South Asia Partnership – Canada (SAP-C)  – this consortium of Canadian NGOs is currently dormant and will reactivate when opportunity arises.